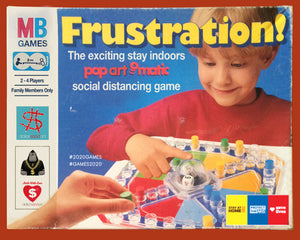 Remember this pop-o-matic dice magic! No need for heavy wrist action during frustrating times.....
Not with Pop-art-o-matic fun -I can still smell those plastic figures now! 
Available both as a limited edition pop art style poster round about A3 size (30cm x 42cm) by contemporary artist dollarsandart from a limited edition of 50, this print is signed and numbered by the artist and founder Jim Wheat.

In the meantime, keep on rolling.....