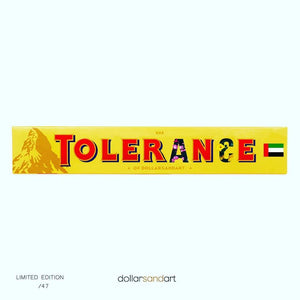 'Tolerance' Limited edition of 47, in line with the age of the Artist Jim Wheat the same age of the United Arab Emirates launch of this 'tolerance' artwork launched in the UAE'.
Available on foam board or poster style to make it a bit lighter on the wallet!
Inspired by the chocolate gift that keeps on giving....